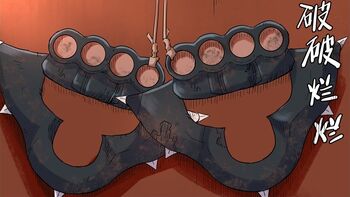 Soul weapons can be drawn into ones soul realm. You can only bond with one your entire life and when you die it goes with you. Nie Li found a pair of soul weapon Katars in the Heavenly Marks Family's treasury and took then for himself.[1]
Note: More information about Katars.
---
Community content is available under
CC-BY-SA
unless otherwise noted.